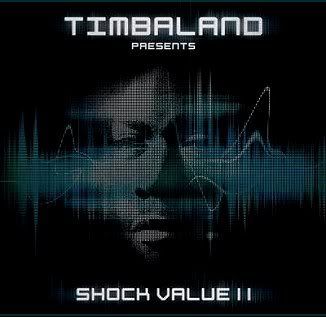 D/L: Shock Value 2 (Album)

The third solo album from R&B producer Timbaland and
the second volume of the platinum-selling Shock Value.
The album features guest appearances from various artists.

1. Intro (by DJ Felli Fel)
2. Carry Out (featuring Justin Timberlake)
3. Lose Control (featuring JoJo)
4. Meet In Tha Middle (featuring Bran' Nu)
5. Say Something (featuring Drake)
6. Tommorow In The Bottle (featuring Chad Kroeger & Sebastian)
7. We Belong To Music (featuring Miley Cyrus)
8. Morning After Dark (featuring Nelly Furtado & SoShy)
9. If We Ever Meet Again (featuring Katy Perry)
10.Can You Feel It (featuring Esthero & Sebastian)
11.Ease Off The Liquor
12.Undertow (featuring The Fray & Esthero)
13.Timothy Where You Been (featuring Jet)
14.Long Way Down (featuring Daughtry)
15.Marching On (Timbo Version) (featuring One Republic)
16.The One I Love (featuring Keri Hilson & D.O.E.)
17.Symphony (featuring Attitude, Bran' Nu & D.O.E.)

Njoy!