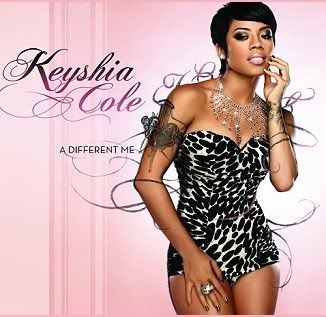 D/L: A Different Me (Album)

"A Different Me" is the third studio album
by R&B singer and songwriter Keyshia Cole.
Besides the release of a 2008 album, the new
season of her BET reality show, touring and
personal appearances, Keyshia is gearing up
for the production of a movie based on her life.
The lead single off the album, "Playa Cardz Right"
featuring Tupac, originally appeared on Tupac's
"Pac's Life," and this version was rearranged by
the hugely successful Grammy nominated Cole with
producers Ron Fair plus Carvin and Ivan.

01. A Different Me (Intro)
02. Make Me Over
03. Please Don't Stop
04. Erotic
05. You Complete Me
06. No Other featuring Amina Harris
07. Oh-Oh. Yeah-Yeah featuring Nas
08. Playa Cardz Right featuring 2pac
09. Brand New
10. Trust featuring Monica
11. Thought You Should Know
12. This Is Us
13. Where This Love Could End Up
14. Beautiful Music
15. A Different Me (Outro)
16. Heaven Sent (Pop Remix)

Njoy!