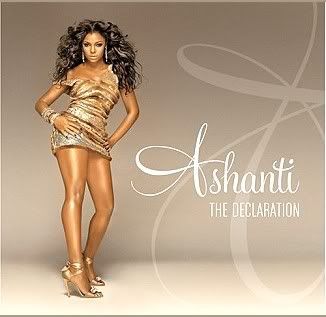 D/L: The Declaration

The incomparable Ashanti is back with "The Declaration"!!
This multiple Grammy winner and R&B superstar has delivered
some of her most powerful and passionate songs yet.
"The Declaration" features the smash hit "The Way That I Love",
which showcases the power of Ashanti's soulful voice as she
tells the heart wrenching story of a scorned lover.
This 13 song set is Ashanti's 4th studio album and first since 2004.

01. Intro
02. The Way That I Love You
03. Your Gonna Miss
04. So Over You
05. Struggle
06. Girlfriend
07. Things You Make Me Do (Feat. Robin Thicke)
08. In These Streets
09. Good Good
10. Body On Me (Feat. Akon & Nelly)
11. Mother
12. Shine
13. The Decleration

Njoy!!