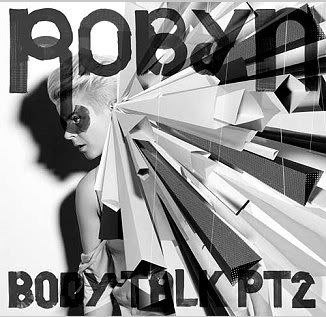 D/L: Body Talk Part 2

The new eight-song album features
work from Robyn collaborators Klas Åhlund,
Kleerup, Diplo, and Savage Skulls and Snoop Dogg.
The first single was "Hang With Me"

1. "In My Eyes"
2. "Include Me Out"
3. "Hang with Me"
4. "Love Kills"
5. "We Dance to the Beat"
6. "Criminal Intent"
7. "U Should Know Better" (featuring Snoop Dogg)
8. "Indestructible" (Acoustic Version)

Njoy!