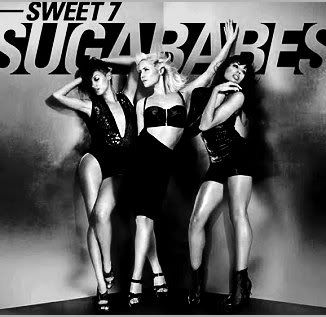 D/L: Sweet 7 (Album)

"Sweet 7" is the seventh studio album by the Sugababes.
It is scheduled for release in Europe on 5 March 2010
through Universal Music and then on 8 March in the UK
through Island Records. It is the first album from the
group since signing up to Jay Z's US record label Roc
Nation and since the departure of the
longest serving member Keisha Buchanan.

01 Get Sexy
02 Wear My Kiss
03 About a Girl
04 Wait for You
05 Thank You for the Heartbreak
06 Miss Everything (feat. Sean Kingston)
07 She's a Mess
08 Give It to Me Now
09 Crash N Burn
10 No More You
11 Sweet & Amazing (Make It the Best)
12 Little Miss Perfect

Njoy!