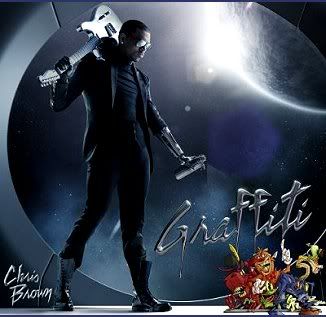 D/L: Graffiti (album)

Preparing for his 2009 release "Graffiti", Chris
Brown has crossed the threshold from teenager to
young man. Experiencing the growing pains, challenges,
loves and losses of the past year, Chris has found
his way as an artist. While creating his own distinct sound,
he has put together a body of work that captures the many
dimensions of youth: lost love, disappointment and
self discovery counterbalanced with swagger, ambition and
partying. Graffiti represents the gateway to Chris'
next chapter as an artist and young adult.

01. I Can Transform Ya (Ft. Lil' Wayne & Swizz Beatz)
02. Sing Like Me
03. Crawl
04. So Cold
05. What I Do (Ft. Plies)
06. Famous Girl
07. Take My Time (Ft. Tank)
08. I.Y.A.
09. Pass Out (Ft. Eva Simmons)
10. Wait (Ft. Trey Songz & Game)
11. Lucky Me
12. Fallin Down
13. I'll Go

Njoy!