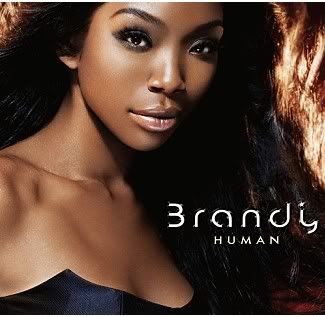 D/L: Human (Album)

Brandy releases her 2008 debut album on Epic Records,
entitled "Human" which is her most personal album to date.
Per Brandy, 'I have grown so much since my last album.
Being able to express myself and my journey through my music
is a feeling I can't describe.'
Reunited with executive producer Rodney 'Darkchild' Jerkins,
who first collaborated with Brandy on her 1998 multi platinum
selling album "Never Say Never".
Human shows a side of Brandy no one has ever seen before.

01. Human (Intro)
02. The Definition
03. Warm It Up (With Love)
04. Right Here (Departed)
05. Piano Man
06. Long Distance Interlude
07. Long Distance
08. Camouflage
09. Torn Down
11. Shattered Heart
12. True
13. A Capella (Something's Missing)
14. 1st & Love
15. Fall

Njoy!