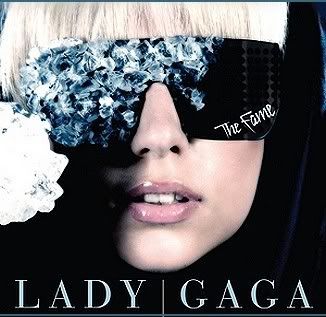 D/L: The Fame

On "The Fame," it's as if Gaga took two parts Dance-Pop,
one part Electro-Pop, and one part Rock with a splash of
Disco and burlesque and generously poured it into the
figurative martini glasses of the world in an effort
to get everyone drunk with her Fame.
'The Fame is about how anyone can feel famous,' she explains.
'Pop culture is art. It doesn't make you cool to hate pop culture,
so I embraced it and you hear it all over The Fame.
But, it's a sharable fame. I want to invite you all to the party.
I want people to feel a part of this lifestyle.'

01. Just Dance
02. Love Game
03. Paparazzi
04. Beautiful Dirty Rich
05. Eh, Eh (Nothing Else I Can Say)
06. Poker Face
07. The Fame
08. Money Honey
09. Again Again
10. Boys Boys Boys
11. Brown Eyes
12. Summerboy
13. I Like It Rough

Njoy!