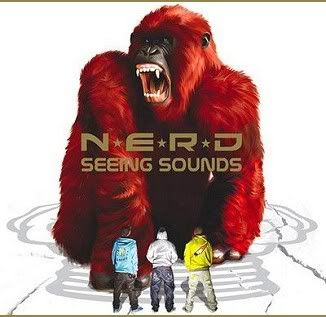 D/L: Seeing Sounds (Retail) (PW:fosheezy)

You already know the story of the Neptunes,
Grammy Award winning producers and songwriters
Pharrell Williams and Chad Hugo,
but the N.E.R.D. trio consists of Pharrell Williams,
Chad Hugo, and longtime friend Shae Haley.
The album is a blistering mash-up of booming hip-hop
beats and rollercoastering rock riffs, rumbling crunk
rhythms and scintillating soul music..

1 Intro/Time for Some Action
2 Everyone Nose
3 Windows
4 Anti Matter
5 Spaz
6 Yeah You
7 Sooner or Later
8 Happy
9 Kill Joy
10 Love Bomb
11 You Know What
12 Laugh About It

Njoy!!